Board of Governors Details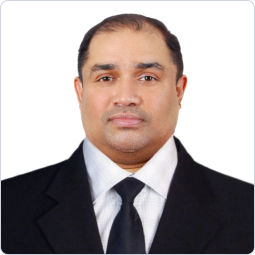 "Born on 31st May 1976 in Kerala to Mr. M. Krishna Pillai who has more than 5 decades of experience in the Cashew Industry. Completed education from hometown. In 1994, started journey from Kollam, Kerala, the Cashew Capital of the World, moved to every States in India having raw cashew for understanding and to study the various aspects of Cashew Trade.
In 1998, started to export cashew to India and Vietnam from East, West Africa and Indonesia for different traditional cashew companies like Asiatic Export Enterprises (The KPP Group, Since 1925). Worked for Africa View Impex PVT LTD, Mumbai from 2006 in India, Vietnam and many other African countries. Currently, is working in Vietnam since 2013 for Robust International PTE LTD, Singapore. With 27 years of experience in 25 Countries and 2 Continents in the industry, working as the Chief Representative, Procurement Coordinator, Marketing Head of both India and Vietnam doing business having 100 – 150 million USD turnover per annum.
Motives 
• Promote incham activities including Charity, to number of people
• Coordination With other BOGs for better results of incham activities
• Support the Young Indian Entrepreneurs with the knowledge of Vietnam industry.
• Provides support 24×7
• Promotes for the members and non-members to take active participation in Blood Donation Campaigns."