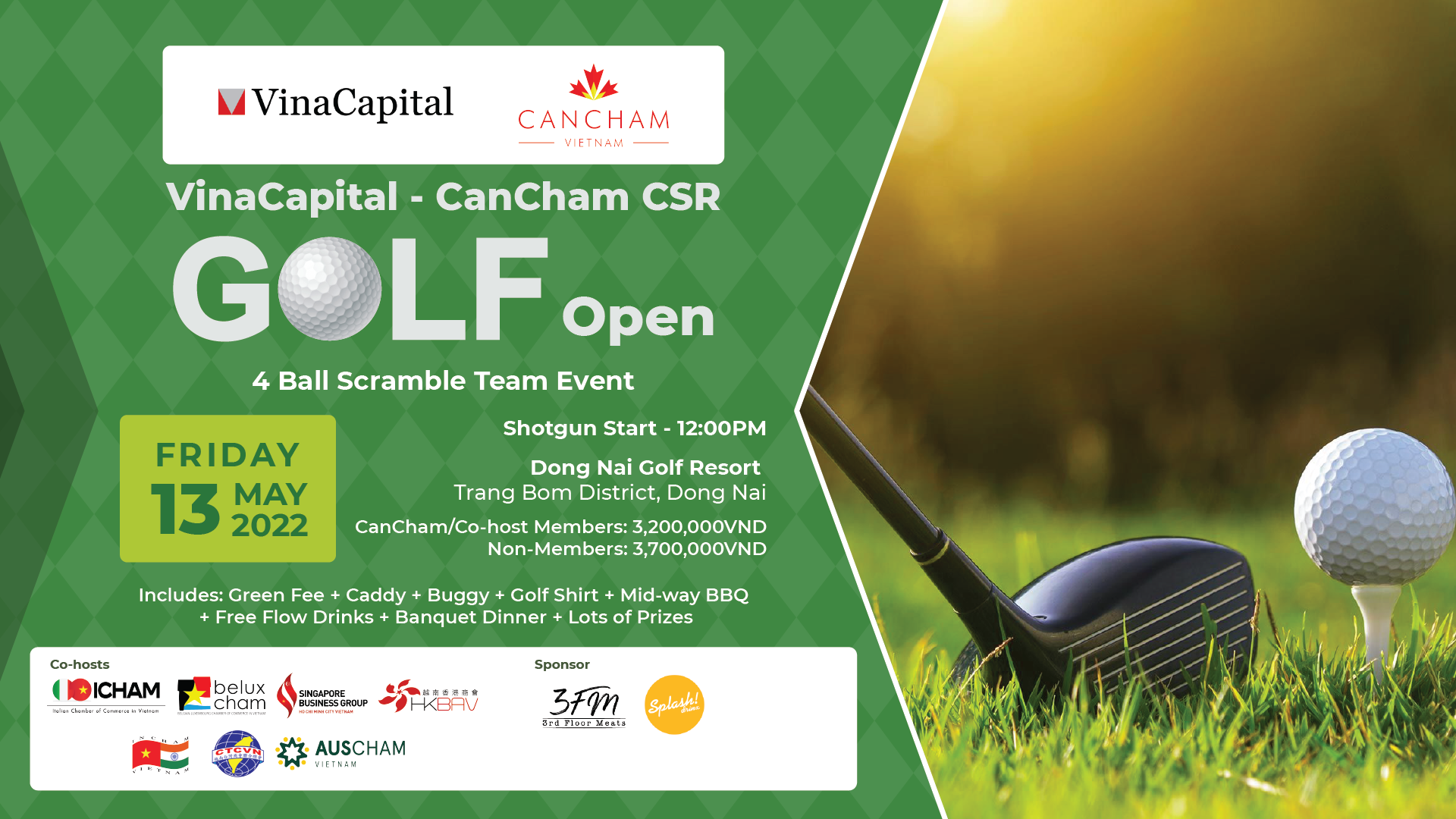 VinaCapital X CanCham – CSR Golf Open
CanCham's 15th Annual CSR Golf Open is coming! Join us and golf for a good cause! We are looking forward to another great golf experience on Friday, May 13th at Dong Nai Golf Resort with proceeds going to VinaCapital Foundation initiatives. Players enjoy a fun day of 4-ball scramble golf with lots of great food, drinks, and prizes.
All profit raised from the CSR Golf Open event will be contributed to VinaCapital Foundation's Brighter Path program. Brighter Path Program is designed to reduce poverty in Vietnam where it is endemic by empowering bright disadvantaged rural ethnic minority girls through education and training.
You can both register by team or individually. If you register individually, we will put you in a team. Complimentary bus transportation is available from Vinhomes Golden River to the golf course and back. If you have any questions, please contact Ms Nhung at nhung@canchamvietnam.org.
We look forward to another great event!
See you on the course!
Date: Friday, May 13th, 2022
Venue: Dong Nai Golf Resort
AGENDA
9:30AM – Bus Departure from Vinhomes Golden River
10:30AM – Check-in at Dong Nai Golf Resort
12:00PM – Shotgun start
5:30PM – Dinner & Awards
8:30PM – Closing
10:00 PM – Arrive at Vinhomes Golden River by bus
Registration link: https://www.canchamvietnam.org/event-details/vinacapital-x-cancham-csr-golf-open