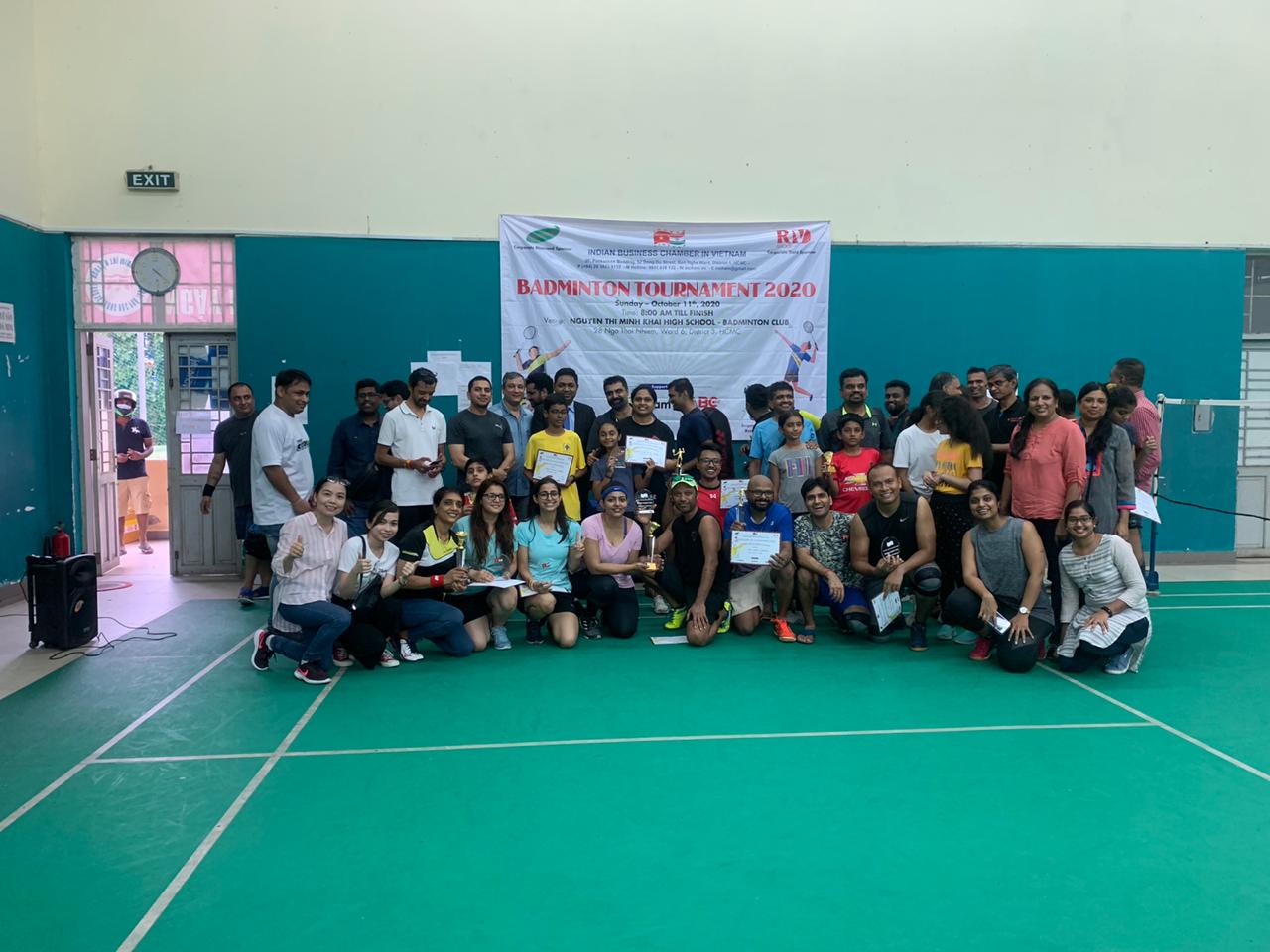 INCHAM BADMINTON TOURNAMENT 2020
''THOSE WHO PLAY BADMINTON WELL TAKE DECISIONS QUICKLY''
We would like to invite Indian community to participate in this upcoming competitive and thrilling Badminton Tournament for all age groups.
Men's & Women's: Doubles Only (No Singles and Mixed Event)
Children's Singles: 08 years to 10 years
11 years to 14 years
15 years to 18 years
(No separate event for boys and girls)
Venue : Nguyen Thi Minh Khai High School – Badminton Club.
28 Ngo Thoi Nhiem, Ward 6, District 3- HCMC.
Date :Sunday, October 11th , 2020
Time :From 8:00 AM till Finish
Entry fee
Member :200,000 Vnd
Member (C) :100,000 Vnd
Non – Member :400,000 Vnd
Non – Member (C):200,000 Vnd.