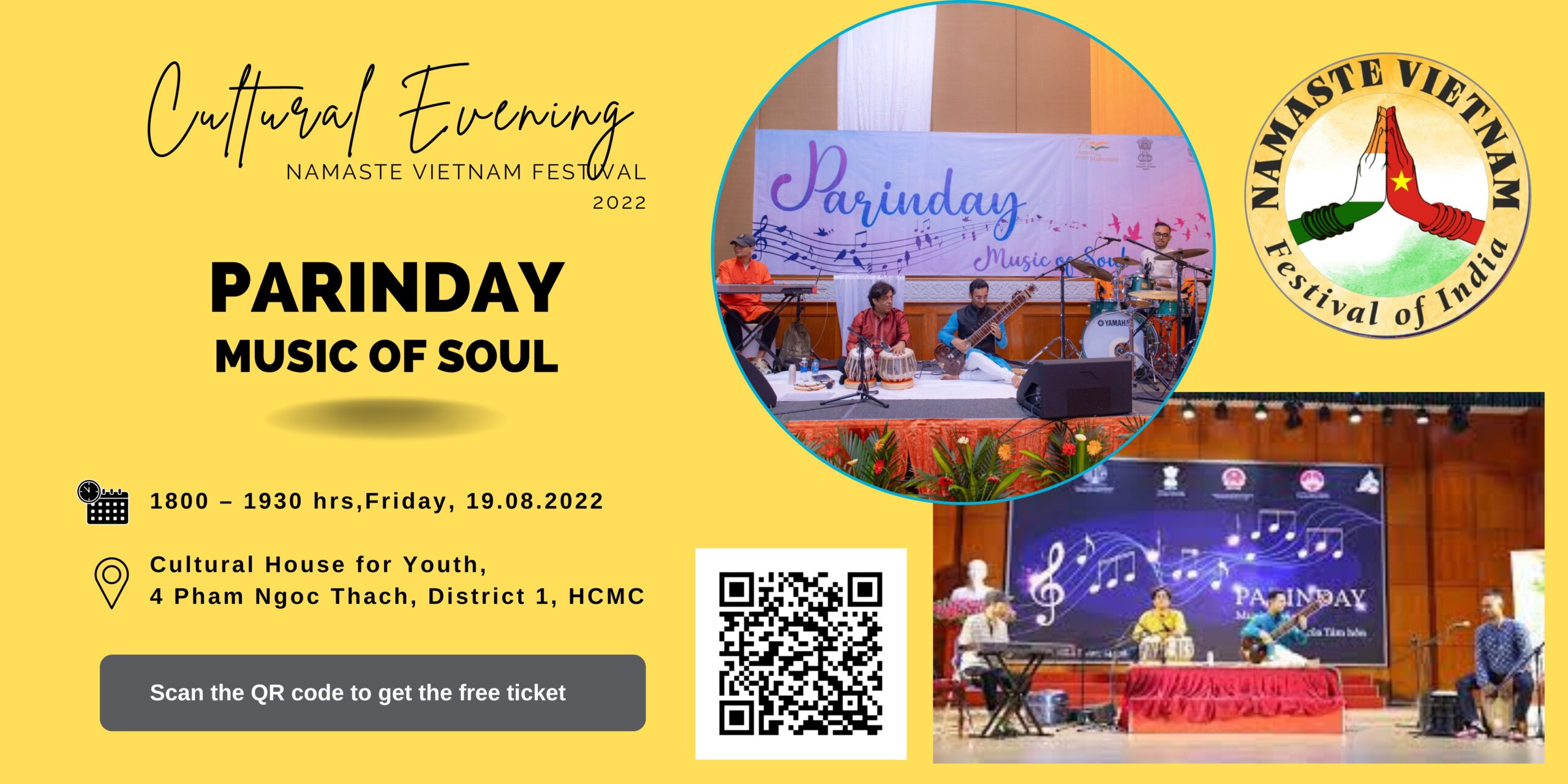 [Namaste Vietnam] – Cultural evening performed by Parinday Music of soul
We are pleased to share with you about the Cultural evening performed by Parinday Music of soul as a part of the "Namaste Vietnam Festival 2022".
Event details as follows:
Date:    Friday, August 19th, 2022
Time:   18:00 – 19:30
Venue: Cultural House for Youth
            04 Pham Ngoc Thach, District 1, Ho Chi Minh City
Registration Link: https://ticketbox.vn/event/parinday-music-of-soul-hcm-84850
PARINDAY MUSIC OF SOUL 
India's most innovative and creative band 'Parinday Music of Soul ' is a music group that unites music, cultures, genres, art forms from the world over. 
It's uplifting music takes the soul into a spiritual journey that transcends borders. Music is the language of the soul, it touches where other languages, poetry and art cannot reach. 
The name PARINDAY means "birds" and is a metaphor of the soul soaring to ineffable heights. The members including Maestro Anupriya Deotale and Jivesh Singh are all talented musicians and play both Indian and Western instruments. 
Their music is very lively, rhythmic and energising!
For further information, please contact Ms. Quynh Nguyen – Cultural & Information Assistant – Phone: 0373014738
Please contact INCHAM Secretariat: incham@gmail.com or info@incham.vn – Hotline: 0911 418 132 – for any questions.