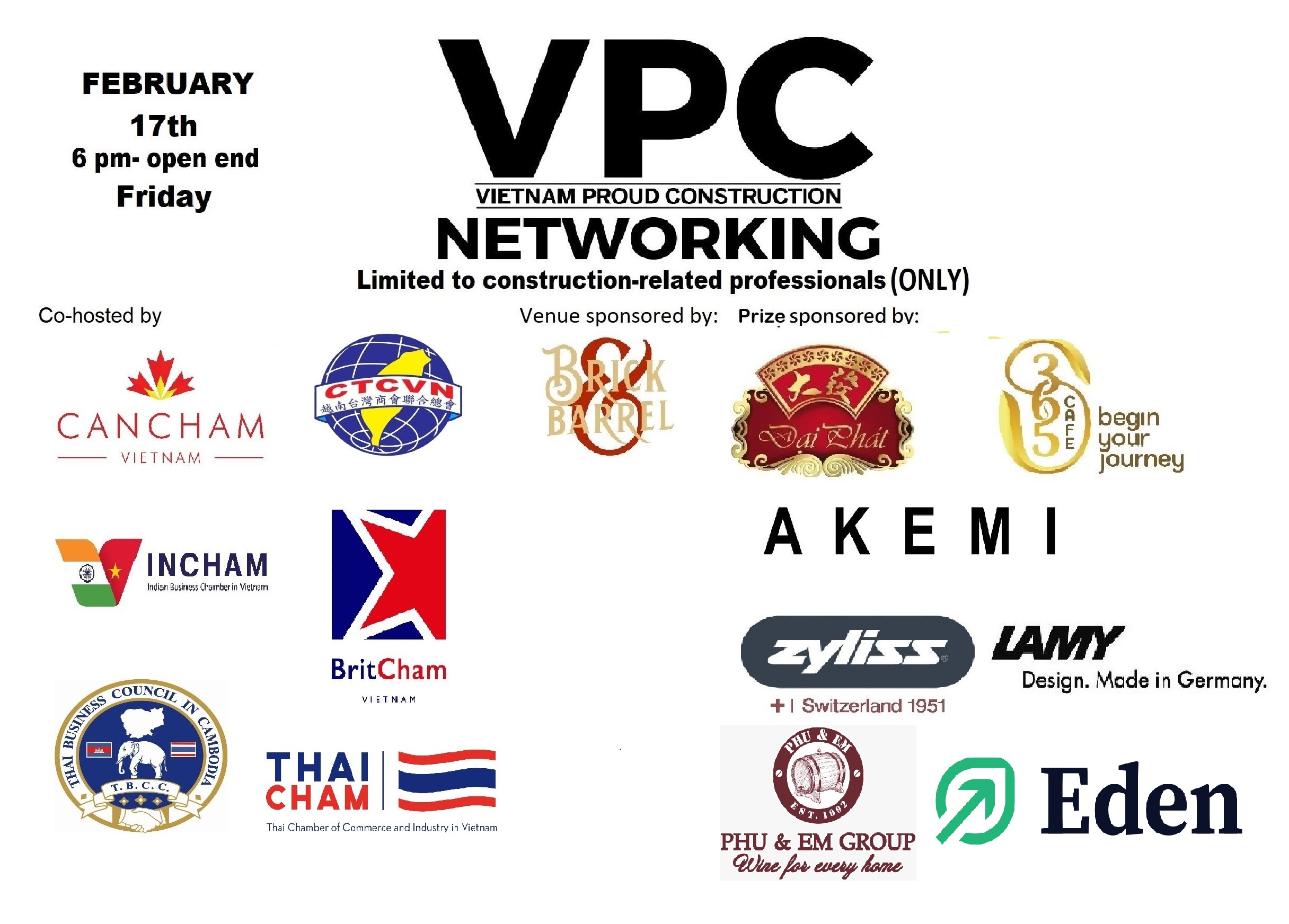 [VPC EVENT] – VIETNAM PROUD CONSTRUCTION NETWORKING NIGHT
We would like to share with you about VIETNAM PROUD CONSTRUCTION NETWORKING NIGHT, which is organized by Vietnam Proud Construction (VPC) and co-hosted by INCHAM, details as follows:
Event is "ONLY" limited to construction-related professionals)
Date: Friday, February 17, 2023
Time: 6 pm – open end (Attend with VPC NETWORKING email registration confirmation)
Location: Brick & Barrel
                    (171 Calmette, Phường Nguyễn Thái Bình, Quận 1, Thành phố Hồ Chí Minh)
Confirmed Registration: You will receive a confirmation email from VPC Networking.
Last event video: https://youtu.be/ubCx-6zKw20
Fee: Pay for owned bill. ( 6 pm~8 pm-10% Discount for VPC NETWORKING for all good foods and drinks)
Cancellation: Please kindly inform by email before 6 pm on Feb 16th.
( email: vpc.networking@gmail.com )
For Parking:
Motorcycle could park at the bar location where they have a security person.
Car: one parking lot in 61 Le Thi Hong Gam.
Or you could ask the security downstairs, he will show you where to park the car.
Please contact INCHAM Secretariat: incham@gmail.com or info@incham.vn – Hotline: 0911 418 132 – for any questions.